METAL SHEETS
Roofing sheets, Hoarding sheets, Cladding sheets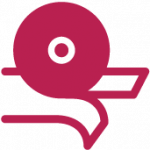 STRUCTURAL STEEL PRODUCTS
C- Purlin, Z Purlin, Compdek Steel Decking
CUSTOMISATION
Metal Flashing, Slitting, On-site Rolling
WHY US?
Since incorporated in 1992, Swan Swee has been trusted by contractors and builders with providing quality products
and services that meet and hopefully exceed their expectations.
We are constantly learning the construction scene globally
and hopefully able to import materials
or designs that will be beneficial to our valuable customers.
We are thankful for the support that have been garnered
throughout the years and we strive to continue to exceed your expectations.
Continuing our unwavering mission to deliver quality products with prompt and dedicated services to our customers.